Curly and bouncy hair looks gorgeous as they complement every outfit. From beachy waves, tight curls to loose ones, curls are a great idea. Many of you may now be aware of the fact that you can get quick curls with the help of a flat iron.
Professionals and stylists have known this trick for years. There is no need of carrying separate styling tools now as flat iron alone will do the job. If you are curious about how to get flawless curls with a straightener, here are some techniques that will help you.
How To Curl Hair With Flat Iron?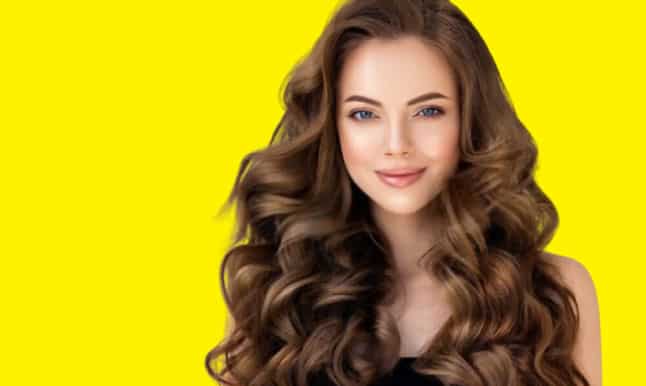 In this guide, I'm sharing 3 methods to get curly hair with a flat iron. Let's start…
Technique #1
With this technique, you can create ribbon curls that are tight and bouncy. Such curls give a definition to your hair along with making them look incredible.
Before starting the process, prepare your hair with heat spray and comb them gently. Now, take a section of hair that is around 1" in length and 1/2" in width.
Hold this section while you hold the flat iron vertically and your palm faces towards the head. Next, press the flat iron at the base in a way that your hand rotates and your palm towards you. Gradually glide down the flat iron to the end of the hair and release them. You will see that your hair will spring like a ribbon.
With your fingers, gently give the curls a little shake and then set your hair with a hairspray. Take your styling brush, comb your hair from the roots to the ends and hold it for a few seconds.
This will allow the curls to relax along with giving them a nice finishing touch. Use a serum as it will make your hair shiny along with keeping your curls in place. Do the same with all your hair to get beautiful curls.
Also Read: How To Use A Flat Iron Safely
Technique #2
With this technique, you can effortlessly create S-waves also known as beachy waves. This hairstyle is trending now more than ever! From formal to party looks, these waves look great on every outfit as well as occasion. First of all, prep your hair by detangling and applying heat spray on them.
Take a small section of your hair and grab them near the scalp with your thumb and index finger. Now put the flat iron just above the hair you have secured with your fingers. Push the hair in the same direction till it is heated. The hair you have secured will now move in the opposite direction.
Basically, all you have to do is make the shape S with your hair by pushing and pulling. Keep repeating the pattern till you reach the ends of your hair. Once you complete this section, do the same to the rest of your hair.
Ensure that you are taking small sections to achieve the perfect wavy look. After you are done, give your hair a nice shape with your fingers. Apply some serum to your hair to lock the waves and make them look shinier.
Technique #3
If you wish to have loose curls then this technique is just for you. For this method, you will need to divide your hair into 1-inch sections. Grab one section and place the flat iron at the ends of the hair. Clamp the hair and rotate the flat iron in an upwards motion.
Ensure that you are not holding it too tightly otherwise, the styling tool can get stuck in your hair. Hold it in this position for a few seconds till the hair gets heated completely and release it slowly.
If you are not comfortable with this technique then here is what you can do instead: Take a small section of your hair and clamp the hair near your scalp.
See to it that the flat iron is placed diagonally. Now, take the hair present below the flat iron and rotate them around the tool just like you do with a curling iron. Hold it for a few seconds and then glide the flat iron down till your ends. This technique will give beautiful soft curls that look organic.
Final Verdict
Definitely, curly hairs are a dream of many girls. If you don't have curling irons at home then you can achieve the beach wave and many other curl styles with the above-mentioned tips. I hope you enjoyed reading this article. Do share it with your friends.