Straight and sleek hair is loved by everyone. We all wish to have gorgeous-looking frizz-free hair. Styling tools like flat iron can help us in achieving our dream looks easily. From straight, wavy to curly hair, you can get any hairstyle using a flat iron.
However, if not used correctly, it can burn your hair and severely damage them. This is often the case when people use a flat iron carelessly without prepping their hair first.
If this is the case with you then don't worry because you can still fix burnt hair from flat iron by following these simple steps.
How To Fix Burnt Hair From Flat Iron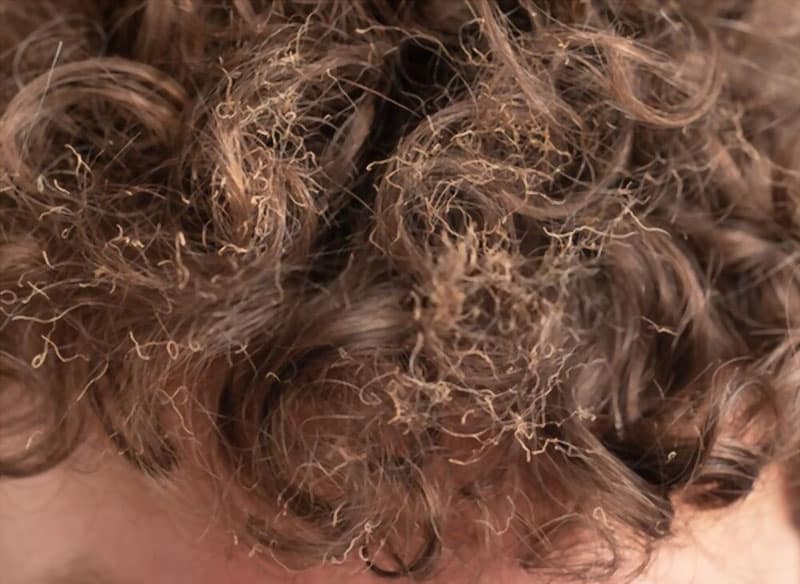 These are the six easy methods to fix the burnt hair from straightener-
1. Hot Oil Treatments
Oils can do wonders to your hair and can bring back the lost shine of the hair strands. If you don't know how to fix burnt hair without cutting it then with this technique, you can fix the issue.
Use olive oil, coconut oil, or any other oil of your choice. Warm this oil and then massage it into your hair. From roots to the ends of the hair, apply the oil nicely.
Now take a shower cap or a warm towel to cover your hair. Leave it on for at least 45 minutes and then wash your hair with regular shampoo. Do this process four times a month for great results.
2. Shampoo and Conditioner
Stop using just any shampoo if your hair is burnt. Invest in shampoos as well as conditioners that are specifically made for dry and damaged hair.
Look for products that contain keratin to revive your dull hair. Pick a shampoo that not only provides essential nutrients to your hair but also locks in moisture.
Glycerin, antioxidants, and ceramides are some great ingredients that will improve the texture of your hair. Alongside, opt for a protein-based deep conditioner that makes your hair silky, soft, and shiny. Simply avoid any product that contains harmful chemicals.
3. Say No To Heat
It would be a big mistake to use heat tools on your already damaged hair. Put the flat iron and curling rods away till you revive your hair.
Use alternatives for styling your hair that does not require any heat. Try out some DIYs to give yourself cute hairstyles without damaging your hair.
For instance, if you want a wavy style then braid your hair when they are damp and then leave them like this overnight. You will have effortlessly beautiful waves the next morning. Moreover, you can even opt for roller sets to have a finished look.
4. Hair Masks
To cure the burnt hair, you will have to take special care of them. Ensure that you apply hair masks at least thrice a week.
Protein treatments by combining honey, yogurt, and olive oil can deeply condition your hair. Eggs, avocado, and aloe vera are some other ingredients that you can use in your hair mask.
Also, never step out in the sun unless you cover your hair with a cap or a scarf. Not only do the UV rays damage your hair but can also worsen the case of already burnt hair. Make it a point to pamper your hair every week.
5. Trimming Your Hair
We understand how heartbreaking it can be to cut your hair. However, the split ends can cause your hair to damage further so it is important to remove them.
While various remedies work well in improving the quality of your hair, there is no way of eliminating the split ends other than trimming. Get your trimmed every six weeks to permanently discard the split ends.
6. Reduce Chemical Treatments
From bleaching, dyeing to coloring your hair, stop all chemical treatments to start your healthy hair journey. Wash your hair with cold or lukewarm water. Instead of using towels, use cotton t-shirts to wrap your hair.
Do not forget to use hair serums and essential oils to provide your hair with the moisture that it needs. Switch to products that are free of sulfates, alcohol, parabens, dyes as well as artificial fragrances.
Final Words
Take special care of your hair while styling to avoid damaging your hair. Use a heat protectant spray and a serum to prevent the hair from getting burnt. Use the above-mentioned methods to bring back the lost sparkle of your hair. Create a good hair care routine to keep them healthy and shiny.